53,49
Art Project
Photography (Instant film) and Text byClara Trischler &
Álvaro Martínez Alonso
Algeciras (ES) / Strait of Gibraltar / Tangier (MA)
in English language
2015
Journeys of the same distance along present and former European external frontiers: between Tangier in Morocco and Algeciras in Spain as well as between Bratislava, Slovakia and Vienna, Austria.
Ibrahim survived a shipwreck on the Mediterranean Sea in February 2015. He's 24 years old and originally from Mali. "At around 7pm the boat started to lose air and fill with water," he told Amnesty International. "People began to fall into the sea. With each wave, two or three were taken away. We clung to a rope with water up to our bellies." At about 3pm the next day Ibrahim and one other person were rescued by a cargo boat as the onlysurvivors.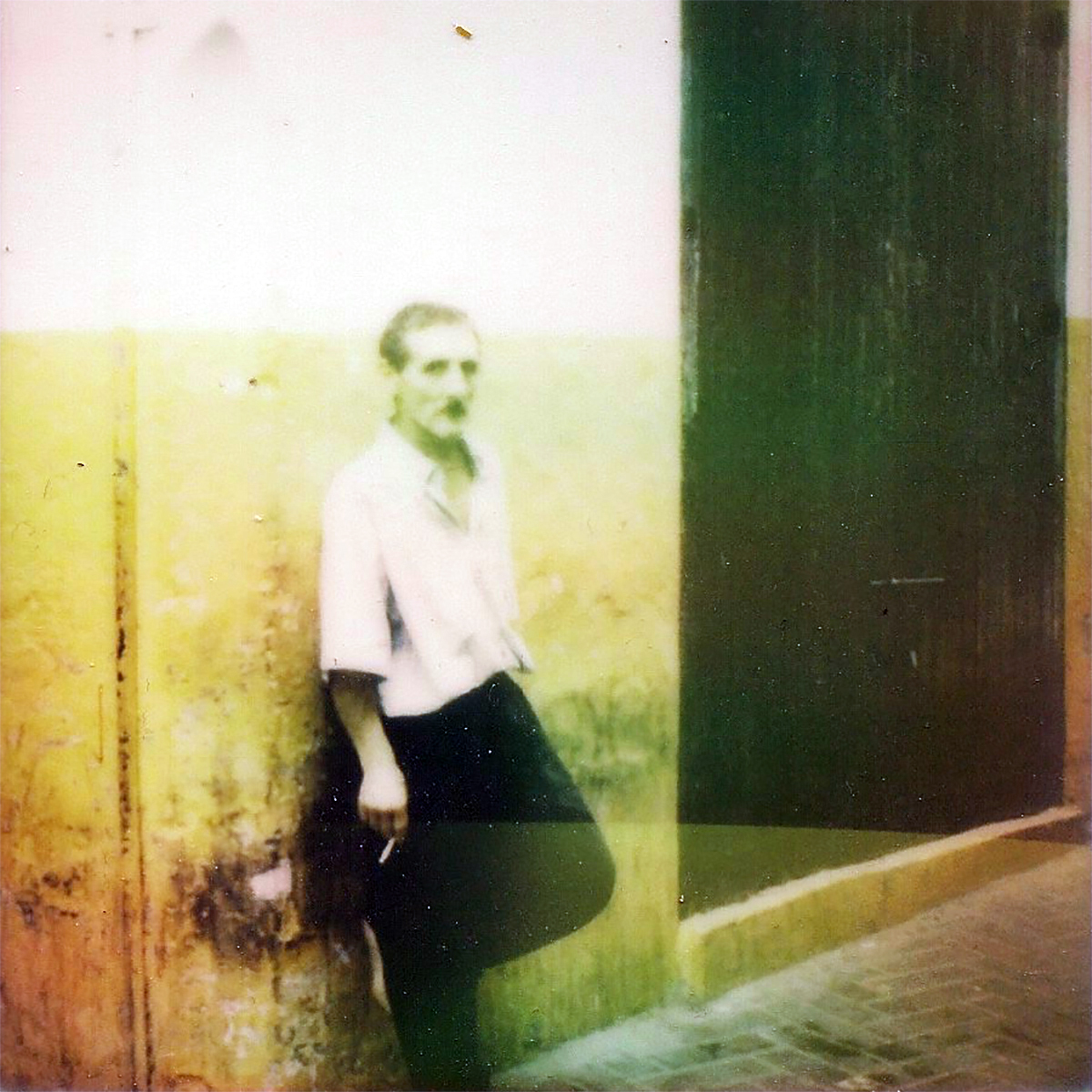 "I got my Spanish from television a long time before living there. When I lost my job during the financial crisis, my wife returned to Morocco with our children. While I was looking for jobs, our family was separated for months. My sons and daughter grew up in Madrid.
They had never learned in Arabic before and had planned their future lives in Spain. Eventually I returned as well. I like thinking about the coffee breaks when I still had a job, sitting in the sun with a cigarette and my colleagues."
(Khalid)
The ferry crew travelling between Morocco and Spain mainly consists of workers from the Philippines. The ship has arrived in the harbour and they're the only ones left on deck, playing basketball. The men work on the ferry for a few months at a time, only seeing their families between these engagements. They cross the strait four times a day, hardly touching the ground.
At the strait where the sleepy Mediterranean turns into the shape of a funnel, the arriving current of the animated Atlantic Ocean causes unforeseeable winds.
People stand in the wind watching, the air is crisp, the winds are loud and it smells salty. The coast of Spain is visible from Morocco and Moroccos shape is visible from Spain.